What a surprise, I am in a daze again.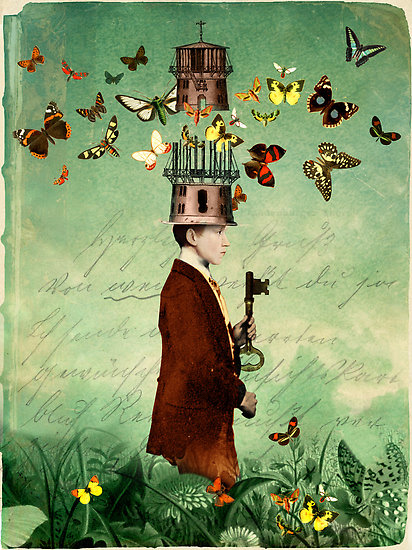 Yesterday I had another solid Sunday. I won the $109 on Party poker and took 4th in the Merge $530 super stack. I also final tabled the Merge High Roller but went out in eighth. Obviously was super close to a monster Sunday, and I wanted the win in the $530, but I'm happy with how I'm running and playing. I've had a couple of sizeable Sundays since I got back from the states, which has been really nice. I've won, taken second, fourth, and fifth in Revolution/Merge $530s in the last couple months if I'm not mistaken.
I'm trying to keep it consistent. I had a great start to the year, made some serious money, but then I really TANKED for a few months. There was a lot going on life-wise which contributed, so I did my best to solve those stressful times.
I spent a lot of time going over my game, both in classes and out. I love the classes because every day I have to find every way a student could be making more money, or I'm not doing my job right. That in turn makes me a much better player.
I've solved some hands over the last couple months that have really opened my eyes. Actually, a few of them shattered whatever notions I had in tournament poker. It has been such a joy, solving No Limit Hold'em tournaments. I know the money is in other games, and I do aspire to leave NLH tournaments at some point, but I'm just loving what I do in tournaments. There is such a great feeling when you play off of someone's fear to bust. When you delve analytically into what a person's perception of you allows to do it feels like seeing into The Matrix.
So many people are just in a trend. What you're witnessing in No Limit Hold'em tournaments is that everyone is trying to make their own business. They see Starbucks down the street doing well so they set up shop in the exact same way. They're not selling though. They're not tricking people. They're not advancing. They're not inducing like they could be. It might mean short-term losses and confusion, but if you strike out into a business plan of your own there's a lot more out there.
The WSOP Main Event gave me some chances to try out what I was thinking, but online has really been my playground. Week after week I carved out more from my craft. It's a great feeling to be so on your game again. I feel truly blessed just to play and enjoy my work so much.
I'm going to be taking this blog in another direction. Over the last couple of weeks I toyed with a new strategy. I wrote a number of blogs ahead of time and put them in drafts form on my Poker Head Rush blog. It worked great. Even when I was tired I could post something I already had done. Giving myself a few days away from the paragraphs allowed me to approach the text with a fresh perspective. I saw a number of mistakes I wouldn't have otherwise noticed. I felt great about the product I was putting out.
People want a player they can follow and learn from. I know it frustrates me when I enjoy a teacher's philosophies but he only updates his blog once a month. I don't want to put token articles out. I want to tie this all together. The Bluff articles, the tournaments, Pocketfives articles/videos, Pocarr students, and my 150+ real students. It's all coming together.
If people are going to learn from someone they want content. Free content, paid content, video, articles, everything. They don't want some half-assed video once every six months on some training site. They want quality. Poker players aren't working hard enough to brand themselves, to make steady money in this industry. I'm going to pick up the money on the floor. I'm going to give my study and teaching in this profession my everything.
I'm so grateful I went bust a couple years back. I would have never learned to diversify if I had not seen tournaments could fail me when it was a do-or-die period. I support my mom. I put up money for other projects that I'll never see again. I have bills. I have responsibilities. To just get regular checks for practicing my craft – it feels like a dream come true. I can't believe it's all taken care of now. All I have to do is focus on what I want to develop. The rent payment is not on the tables anymore.
I was so pissed when I was starting in poker about how many people I had to support with my job, including myself. I left home in high school, and it was tough from the beginning. I always found work though, and I always kept moving. Not having all the freedom in the world made me focus more. I didn't want to for years, and I ran from my responsibilities, but once I trusted in God, my medication and my sobriety everything started clicking.
Of course, there's problems. There's problems every single day. That's how life is. I just feel more on it. I feel appreciative for the struggle.
I'm even more appreciative for the weird places my mind goes, even on my meds. I'm going to be mixing it up with the blog. There will be some very different posts. I'm looking forward to it. Business has been booming with the daily blogs and regular Twitter/Facebook updates. When I slack off everything drops off.
I just love being in the game. I love learning more. I love having a project that still captures my fascination after 9 years.
My Plugs: Check out my vids at Pocketfives Training, contact me for lessons at assassinatocoaching@gmail.com, see other stuff I write with my friends at www.pokerheadrush.com, and follow my Twitter at TheAssassinato